So sweet corn is back in season, and it is fantastic! Sweet corn is made up of rows of golden kernels tightly packed along a tough inner core. The sweet taste comes from the natural sugars in the kernels, which like peas; turn to starch if not eaten when ripe, so eat as fresh as possible or tinned to enjoy the full taste!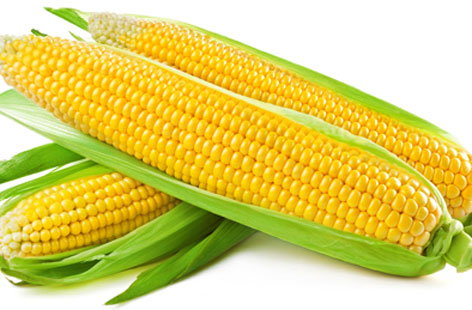 This blog posting will explain the health benefits of Sweetcorn, how to 'kernel a sweet corn', and as always a couple of recipes, this time in a southern style, guaranteed to please, for you to try out yourself.
So the health benefits, what are they? Like many other fruits and vegetables sweet corn is rich in many vitamins, minerals, antioxidants and fibre, which in turn have their own health benefits, but here are a few extra reasons why to eat sweet corn:
·

Rich in folate – so for pregnant women or those looking to become pregnant, sweet corn is a great way to get the folate your body and baby needs from a natural source. Folate is also associated with lowering homocysteine levels in the blood, an amino acid that can damage blood vessels, so it is great for cardiovascular health.
·

Rich in

beta cryptoxanthin – Beta cryptoxanthin is converted into vitamin A in the body, and has shown to reduce risk of developing lung cancer. Vitamin A is also important for healthy skin, hair and nails. So getting munching girls!
·

Rich in thiamine – a nutrient vital for brain cell development and cognitive function. Studies have shown links between high thiamine intake and improved memory. Thiamine is needed for the production of acetylcholine, a neurotransmitter required for the maintenance of memory capabilities, low levels of this are linked to the development of Alzheimers.
·

Rich in zeaxanthin – zeaxanthin is found in the yellow pigment in sweet corn, and is linked to protecting the eyes against age related diseases such as macular degenerative disease.
How to kernel a sweet corn:
Step 1 – Remove the husk and silk from the corn
Step 2 – Brush with butter (optional) and grill or boil for 10-15 minutes until softened
Step 3 – Cut one end of the sweet corn to create a flat end for safety, then with the sweet corn resting on the cut, flat side, using a sharp knife carefully cut off the kernels from top to bottom. Now add to a salad or cook with and enjoy!
Recipe time!
This is a great dish for barbeques, or as an alternative for mashed potato, and if you use tinned corn, is a really cheap and cheerful dish!
8 ears corn, husked

2 tablespoons sugar

1 tablespoons all-purpose flour

Salt and freshly ground black pepper

1 cup double cream cream

1/2 cup cold water

2 tablespoons bacon grease

1 tablespoons butter
In a large bowl, cut the tip of the corn and carefully run a sharp knife down the corn, cutting off the kernels. Next, using the back of the blade, press down firmly on the kernels squeezing out the milky liquid. Whisk together the sugar, flour, salt, pepper and cream, and add the corn and water. In a large skillet add the bacon grease, use goose fat or lard if you don't have bacon grease, and heat the pan to a medium heat. Add the corn mixture once, and cook for around 30mins until creamy. Add the butter right before serving. Yum!
Sweetcorn Fritters
These are great for picnics, and provided you are careful can be great to make with the kids for their packed lunches the next day. Also taste great with ketchup or salsa!
·
salt and freshly ground black pepper
·
350g sweet corn kernels (if using tinned, drain well)
·
6 finely chopped spring onions
·
125-150ml vegetable oil, for frying
Mix the flour, baking powder, salt and pepper, paprika, and caster sugar together in a bowl. In a separate bowl beat the eggs and milk together, and gradually add to the dry ingredients to combine a batter. Place the sweet corn and spring onions in a separate bowl and add just enough batter to combine them.

Heat the oil in a pan, and drop in a tablespoon size of the mixture. Cook for two to three minutes on each side, and then pop onto kitchen roll to drain off the excess oil. And enjoy!
Both of these recipes use everyday household cupboard items, so are cheap to try out and put your own touch on. So try some fresh sweet corn, whether it's fresh off the cob, in a recipe or a salad, or tinned, and enjoy the flavours and the health benefits!